Message From The Chairman
---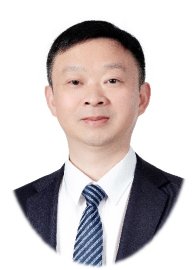 Jiqiao Liao :
Welcome to become a member of the KBC family!
KBC Co., Ltd. was founded in 2005, mainly engaged in R&D, production, and sales of advanced carbon-based composite materials and products. KBC is a high-tech enterprise with independent research and development capabilities and continuous innovation capabilities. The company has always adhered to the development philosophy of "continuous innovation", proposed the visionary strategic plan of "Carbon to Zero Carbon". KBC deeply cultivated the development and application of advanced carbon-based composite materials, serving national strategic emerging industries such as solar energy photovoltaics and semiconductors.
We strive to create broad space for the development of every employee, provide an open, fair, and friendly working environment. We combine the long-term development of the company with the personal future of employees, the overall performance of the company with the individual performance of employees, and the corporate culture of the company with the spiritual life of employees. We welcome people with "innovation, loyalty, and responsibility" to join us. Through unremitting efforts, we can create more opportunities and achieve success for our all.
I sincerely hope that you will show your talents and achieve your career in KBC!